Marketing Solutions
Grow your business with our suite of marketing opportunities. Whether you want to add your own coupons or get full hands-on marketing support our technology is built to support all of our retailers to grow.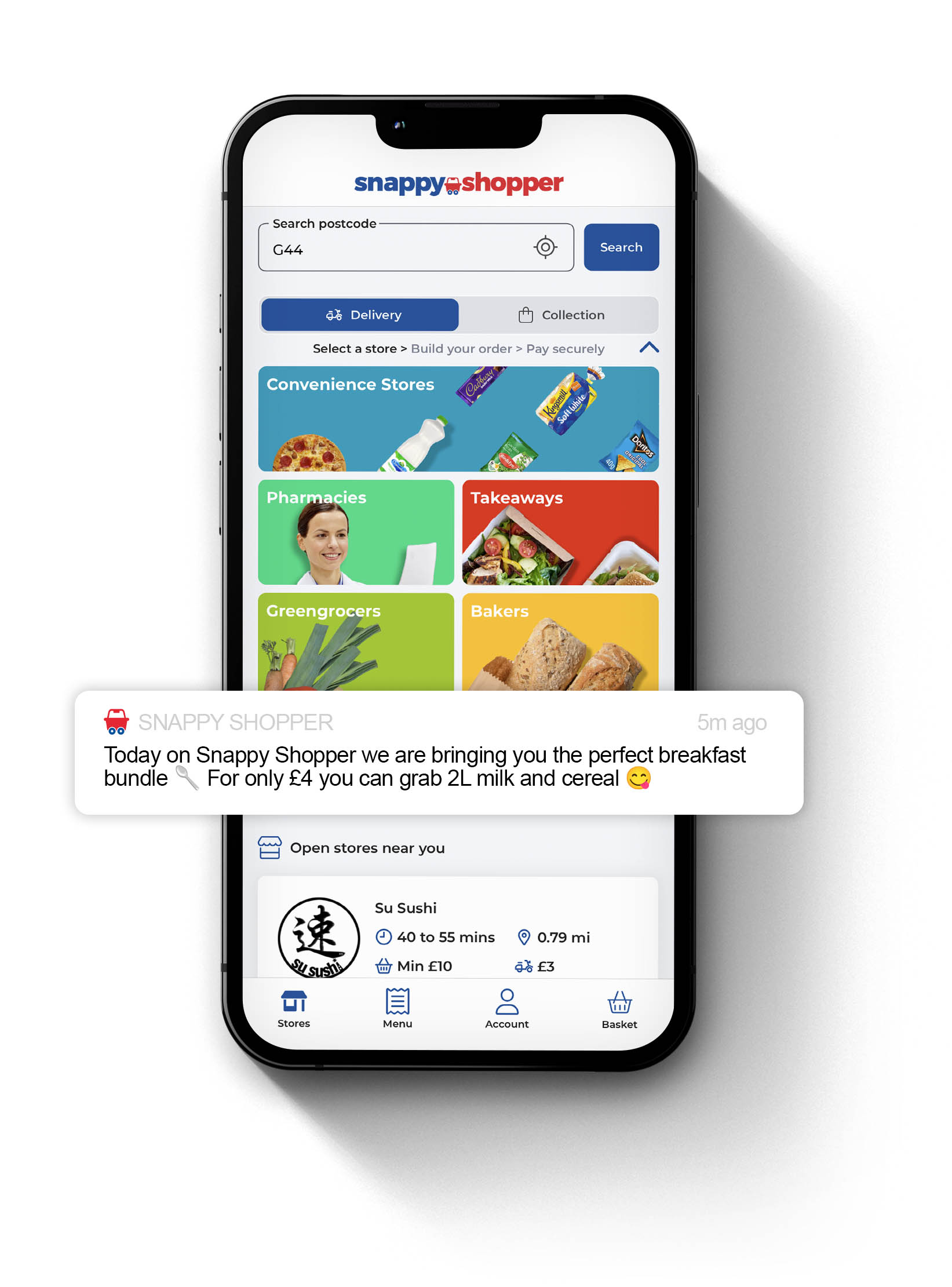 Solutions to support growth
Have full control of your marketing strategy and optimise your storefront in-app to promote deals and promotions.
Coupon management tool
In-app menu banners
Create in-app multi-buys
Snappy Shop for pre-designed flyers and leaflets
New customer acquisition codes
Take part in our funded national campaigns as we attract and retain customers on the Snappy Shopper platform.
1p bundles
Refer a friend vouchers
National press coverage
Customer reactivation and retention campaigns
Commercial contracts and campaigns
Maximise your store's growth on Snappy Shopper by getting hands-on marketing support. Our support includes:
Social media marketing
Content creation
Graphic design and print ordering
Paid advertising
Google My Business optimisation
Photography & video creative
Social Media Marketing
Retailers who utilise their social media platforms and grow their community have far greater success on Snappy Shopper. To support our retailers, we provide them with monthly social media content and guidance to make self-service social media management as easy as possible.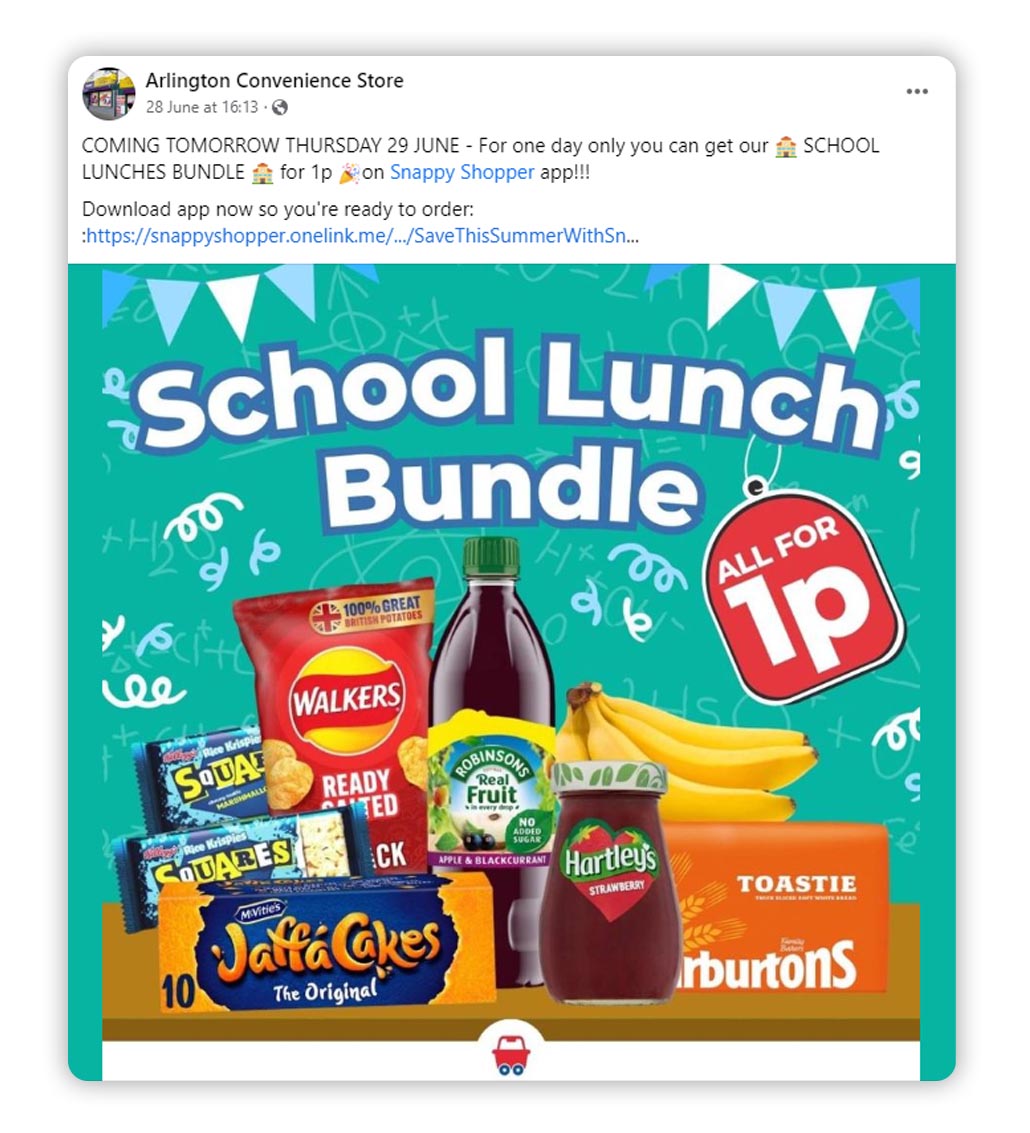 Create an in-app experience
Have control over the customer's in-app experience with your store. Promote deals, products and categories that your customers will love. Manage your menu and categories directly from the admin dashboard, and take control of your business goals. By making the in-app experience reflect your shop, you can give customers a personalised experience that will make them want to return time and time again.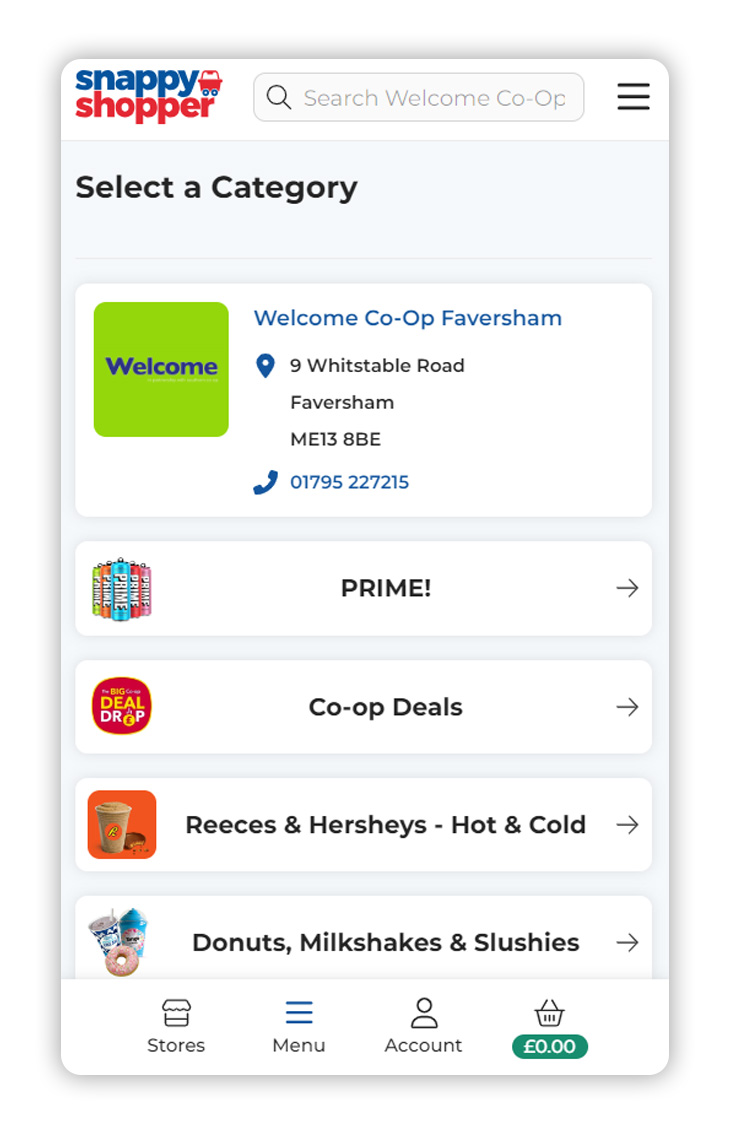 Get marketing support
Upgrade to our hands-on marketing support and accelerate your delivery potential with Snappy Shopper.
In-App Management
Fully managed menu, promotions and pricing
Promotions
Promotions and deals managed for you
Community Engagement
Customer aquisition through community channels
New Customers
Target new customers with paid advertising campaigns
Recommendations
We'll work with you to grow your sales
Confidence
Have confidence that everything is managed for you
Get started
Speak to our team about getting started with our marketing solutions